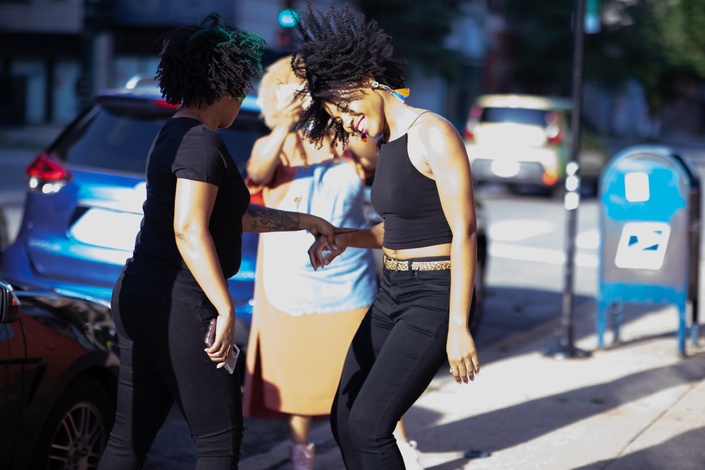 The #SeeSomeCurls Digital Library
the natural hair resource library curated by Black Girl Curls
Enroll in Course
What is SeeSomeCurls?
The SeeSomeCurls Digital Library is resource for tight curly + natural hair consumers and enthusiasts that is curated by licensed professionals to help you simplify your haircare, master a signature style, and get your mind and hair salon ready.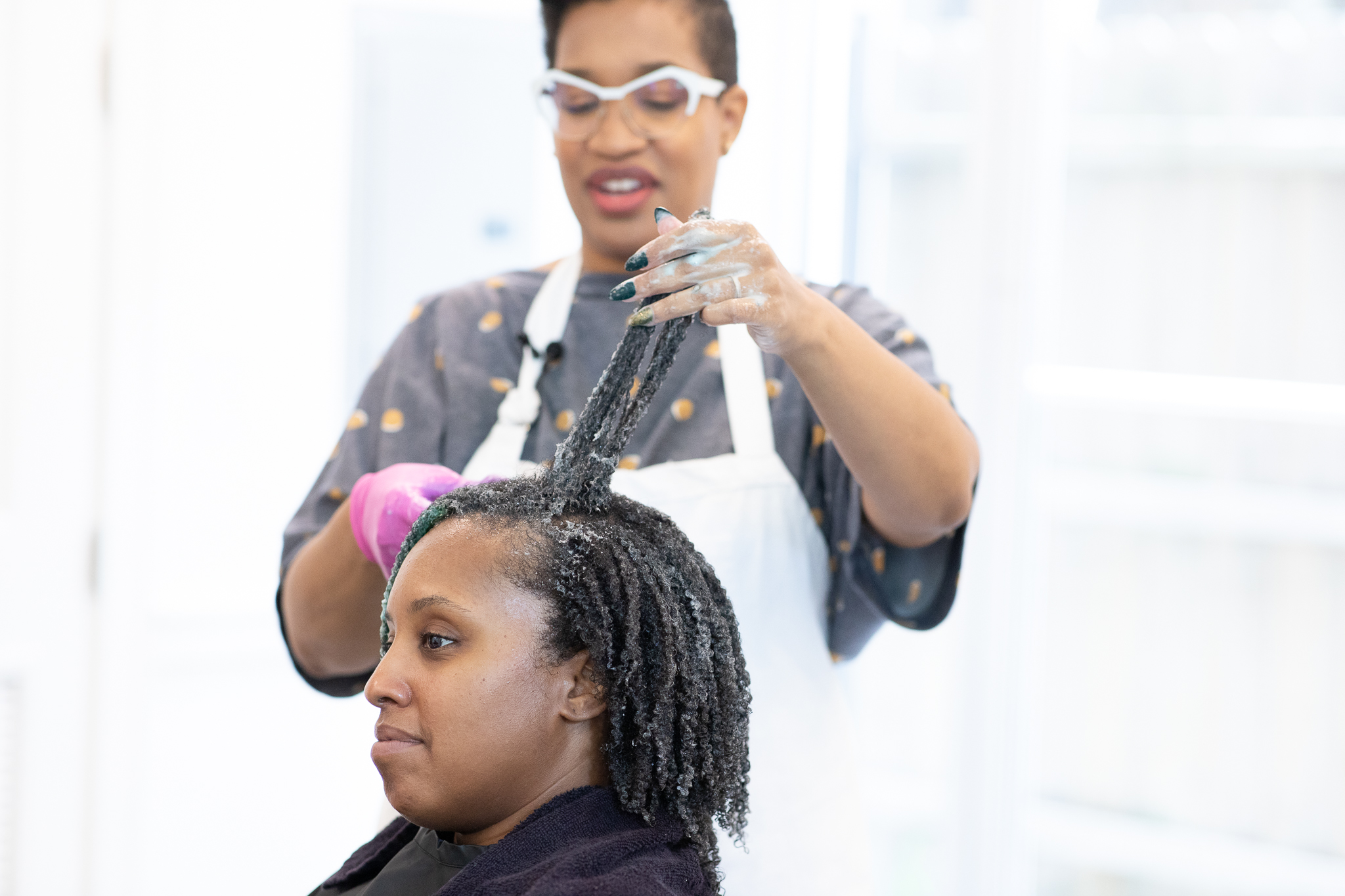 What Is Our Mission?
The mission of The SeeSomeCurls Digital Library is to introduce tight curly + natural hair folks to the fundamental concepts of hair care that are based in professional cosmetology.
Our goal is to turn your long and complicated wash day based on Internet myths into wash hour, a manageable 60-90 minute process that yields predictable results every time.
We translate professional cosmetology theory into easy to understand consumer verbiage while helping you master one signature styling technique. We reframe what it means to have hydrated + moisturized hair based on the real essential elements of your hair. We cover all of the simple things that will get your hair to a place where you can actually have fun with it.
While the SeeSomeCurls Digital Library is not a substitute for a stylist/client relationship, we prepare both you and your hair to partner with a qualified tight curl + natural hair professional for healthy care, cutting, and color services in a salon.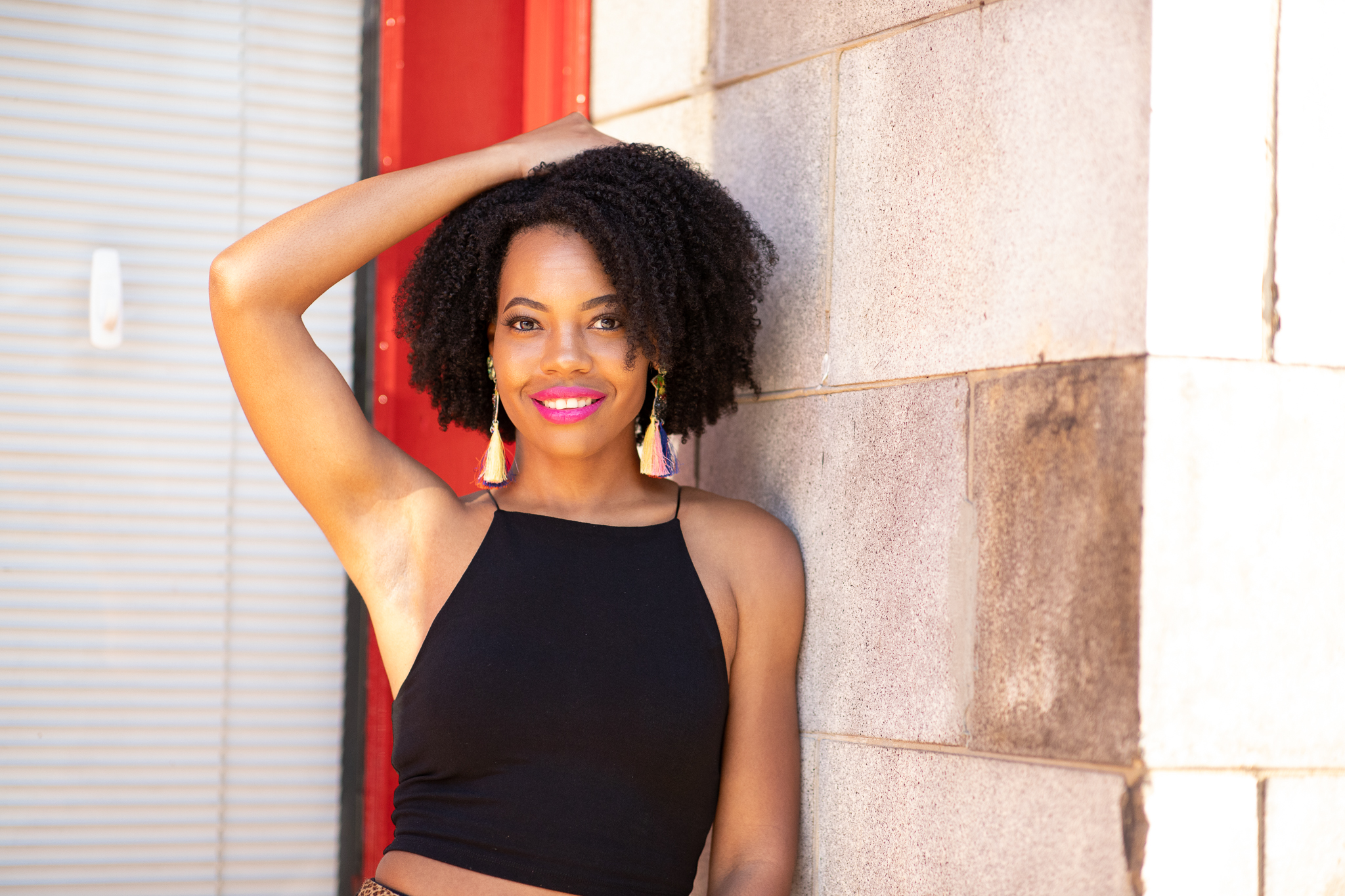 What SeeSomeCurls Is Not
While we can be entertaining, your tight curly + natural hair is not entertainment to us. We take our licenses and careers as Curl Artists very seriously. You won't find us hawking the latest miracle products, making salads and desserts on hair, or switching up hairstyles as often as people change their clothes.
First, SeeSomeCurls is not YouTube. You won't find us waxing poetic about anything that doesn't help you master your hair care and execute one signature style. We will not be just playing with hair because we aren't training you to be licensed hairstylists. We limit the setting techniques that we teach to wash and go's and twist sets/twist outs because once you master them, you can create almost any style you see.
Second, SeeSomeCurls is not a replacement for an in person salon appointment with a qualified pro. We firmly believe there are limitations on what can and should be executed successfully in DIY at home hair care. We do not teach cutting or coloring techniques to lay folks.
Third and final, we're hairstylists not influencers. We don't have a team of photographers, videographers, and editors with us in the salon. It's us, our iPhone 12's, Apple watches, and client models. While there are quite a few modules that have excellent videography by Darious Thomas of Good Shot Media, there's also a ton of video captured during real life appointments with paying clients. We take you into our home styling sessions with ourselves and our children to see how we as professionals keep up with all this hair. We also maintain an extensive archive of detailed answers to frequently asked questions and live community chats.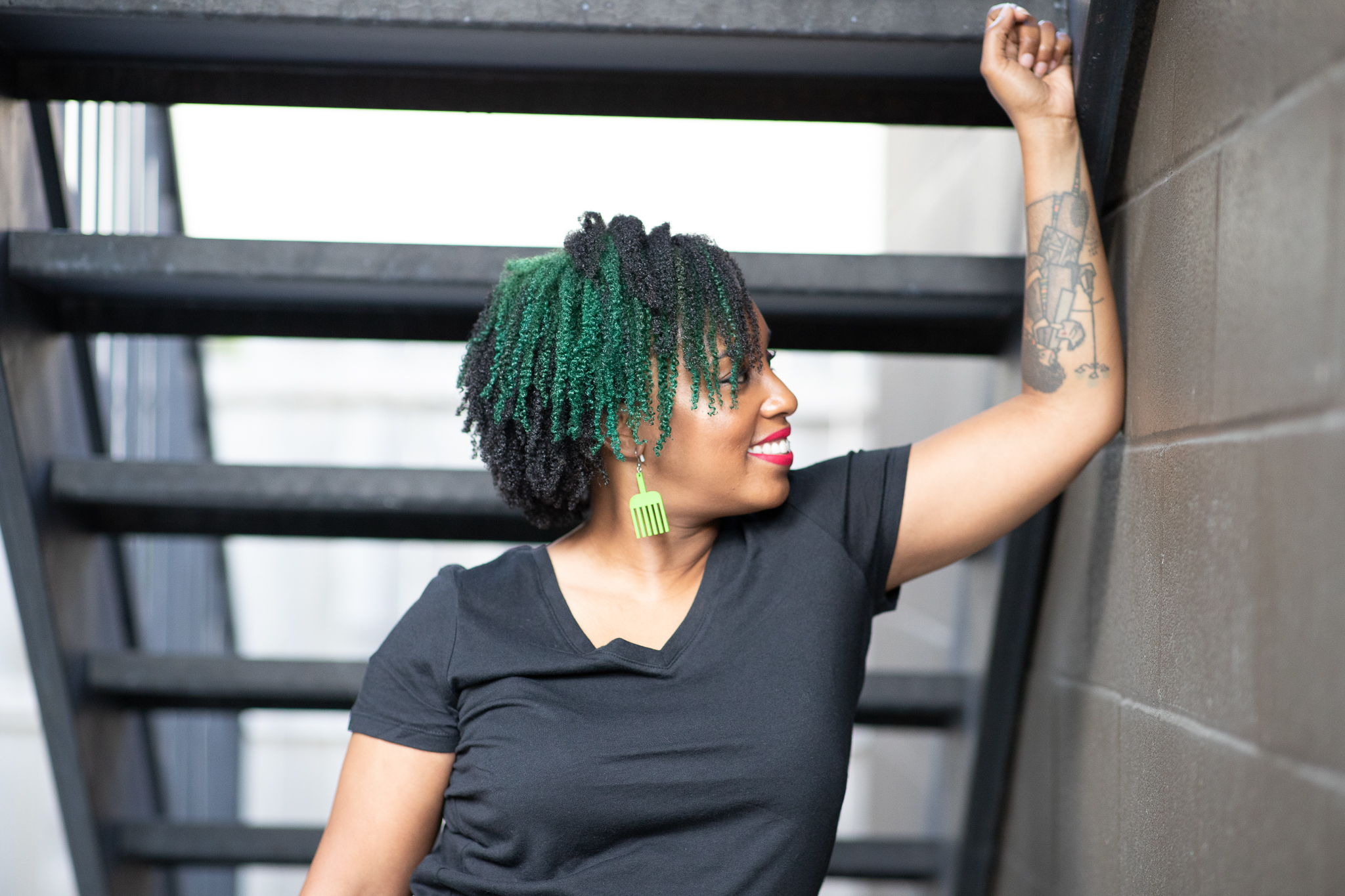 Who Is SeeSomeCurls for?
The natural who is open to simple hair care that makes sense

The natural who isn't really a hair person but would like to keep it cute and keep it pushing on wash day

The natural who wants to have a solid understanding of hair and how it works for themselves

The natural who wants to partner with a qualified professional but doesn't quite know where to start
Who Is SeeSomeCurls Not For?
The natural caught up in the pretty hype of influencer culture. There's definitely some cute happening inside, but we're super functional over here. If we waited to have the perfect camera and sound crew to capture everything while we are working in the salon there would be minimal content and it would cost way more than $45.

The natural who wants to cobble together different tips from disparate sources without a foundation of insight. Tips are great and all but if you're still searching for something are they really working?

The natural who isn't yet ready to embrace their hair as it grows out of their scalp. We can't make your hair be what it ain't.

The hairstylist hater. What we teach has worked on thousands of naturals with receipts. You can keep that negativity over there.
How Often Is SeeSomeCurls Updated?
We update on an as needed basis only, which will be no more than quarterly at best. Why? Because we are not pushing out content to entertain you. The content already included honestly takes months to fully absorb, put into practice, and gain mastery with for many. Then your hair will have to live all four seasons as you experience the way it is impacted by your essential elements including climate, lifestyle, and mindset. What is included is deceptively simple, but dig a little deeper and find that more content = more overwhelm.
What Does SeeSomeCurls Include?
The library includes always accessible full length, consumer friendly cosmetology classes, live and prerecorded in salon demonstrations of wash and go services, archives of previous live classes and 10Q sessions, and the The Society, our discussion forum helmed by Black Girl Curls OG members and us.
What Does SeeSomeCurls Cost?
Although we offered a subscription membership in the past, SeeSomeCurls is no longer a membership. We offer 2 access points to SeeSome Curls. A 30 day access pass at $45 and 90 day access pass at $105. If you need additional time past 90 days please purchase another 30 or 90 day pass.
Course Curriculum
MUST READ FIRST: News, Navigation, Updates, Links
Available in days
days after you enroll
Tight Curl Orientation
Available in days
days after you enroll
It's Not About The Products
Available in days
days after you enroll
Frequently Asked Questions
When does the resource library start and finish?
You access is immediate and will end at 30 days or 90 days depending upon your access pass! The digital library is completely self paced and you decide how fast or slow you move through the content.
How long do I have access to the course?
You have access for 30 or 90 days depending upon the access pass you purchased. If you need additional time past 90 days please purchase another 30 or 90 day pass.
What if I am unhappy with the library?
We would never want you to be unhappy but your access pass is non-refundable. Please reach out to
[email protected]
if you are experiencing issues with your account, access to the content, or any technical issues.
What is your refund policy?
Due to the digital nature of the content we are unable to provide refunds at any time.
Your Instructor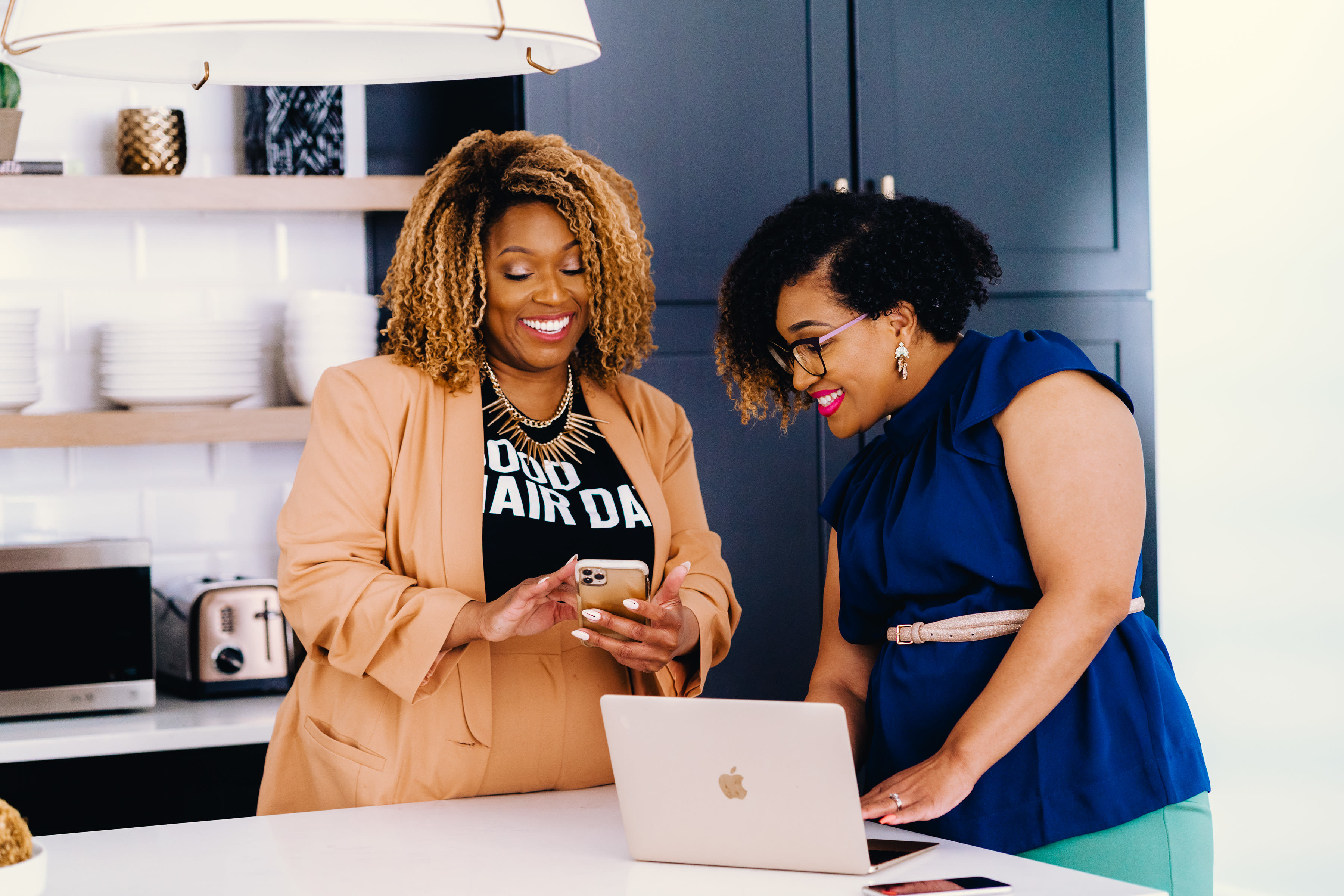 We are Aeleise and Aishia practicing natural hair stylists, moms to tiny humans, upsetters of the Internet, beauty industry disrupters, lovers of fact based hair care, tight curl experts, brand agnostic educators, authors of Wash Your Damn Hair and just your overall snarky girlfriends who really know our ish. Our hair is only picture ready about 60% of the time, but we absolutely adore the curls we get to care for in the salon and online. We're just here to create a joyful, simple, and fabulous experiences with tight curls.