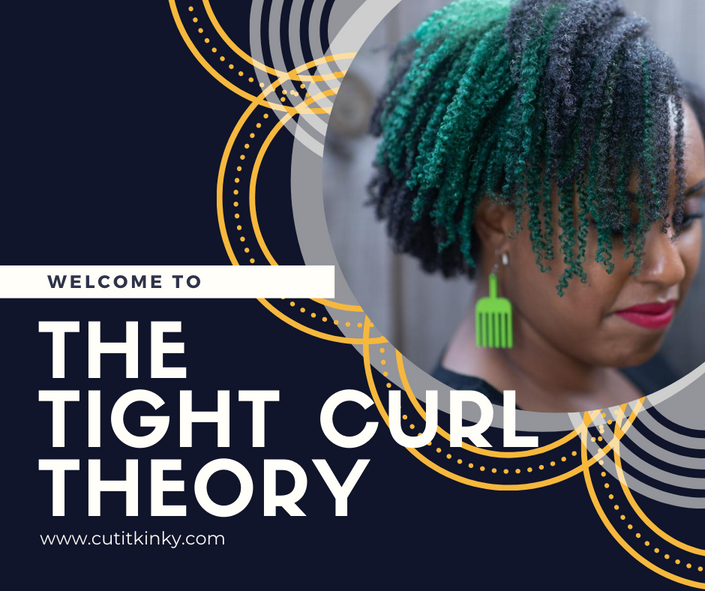 .
The Tight Curl Theory - A cosmetology based educational system that centers the care, cut styling, and culture of tight curls.
Enroll in Course
What is The Tight Curl Theory?
A cosmetology based educational system that centers the care, cut, color, styling, and culture of tight curls. These tight curls are often but not always found on women of African decent who have historically been excluded from the cosmetology curriculum. Our goal in creating this course is to set a new standard of competence and performance as an industry when working with the tight curl client.
This course is spread out over 9 weekly modules meant to build your tight curl skills from the ground up. We anticipate that you will invest 3-4 hours weekly engaging in the content and then bring your ideas, questions, and AHA moments over to the Cut it Kinky Digital Mastermind in roundtable and co-working sessions with your fellow curl artists from around the world.

In Module 1 Evaluate The Essential Elements we will apply Universal cosmetology to tight curls and explore, how to assess the hair in front of you properly while gaining confidence and understanding of tighter curl structure
In Module 2 Explore The Third Dimension we use Line, Shape, Form, & Space to understand where tight curls live while breaking down fundamental cutting Techniques and The Geometry Of Tight Curls
In Module 3 we Interpret The Tight Curl Culture by exploring Tight Curl Demographics, the History of black hair in the US, what is influencing tight curl clients and cultire, What Pro Curl Training Often Gets Wrong, and client fears + Expectations when visiting a salon/ stylist
In Module 4 Curl Product Process we take a brand agnostic deep dive through the products + processes we've found that simplify the care + styling process for tight curls
In Module 5 Rehab The Curls we attack tight curl myths and urban legend to get to the root of what moisture really is and how the products we use contribute to
moisture retention. we visually take you throughThe Curl Rehab Process from start to finish on two real life new clients that have never been exposed to Black Girl Curls teachings.
In Module 6 Set the Style Standard where we explore the tight curl aesthetic along with the Secrets To Successful Sets
In Modules 7-9 is where we get into all of the curls with consultations, setting, cutting shapes, along with before and after results. From Tight Tapers to longer lengths we span the essential elements of real life Curl Society Clients
You will have 1 calendar year access from your purchase date to access the course.
Your Instructor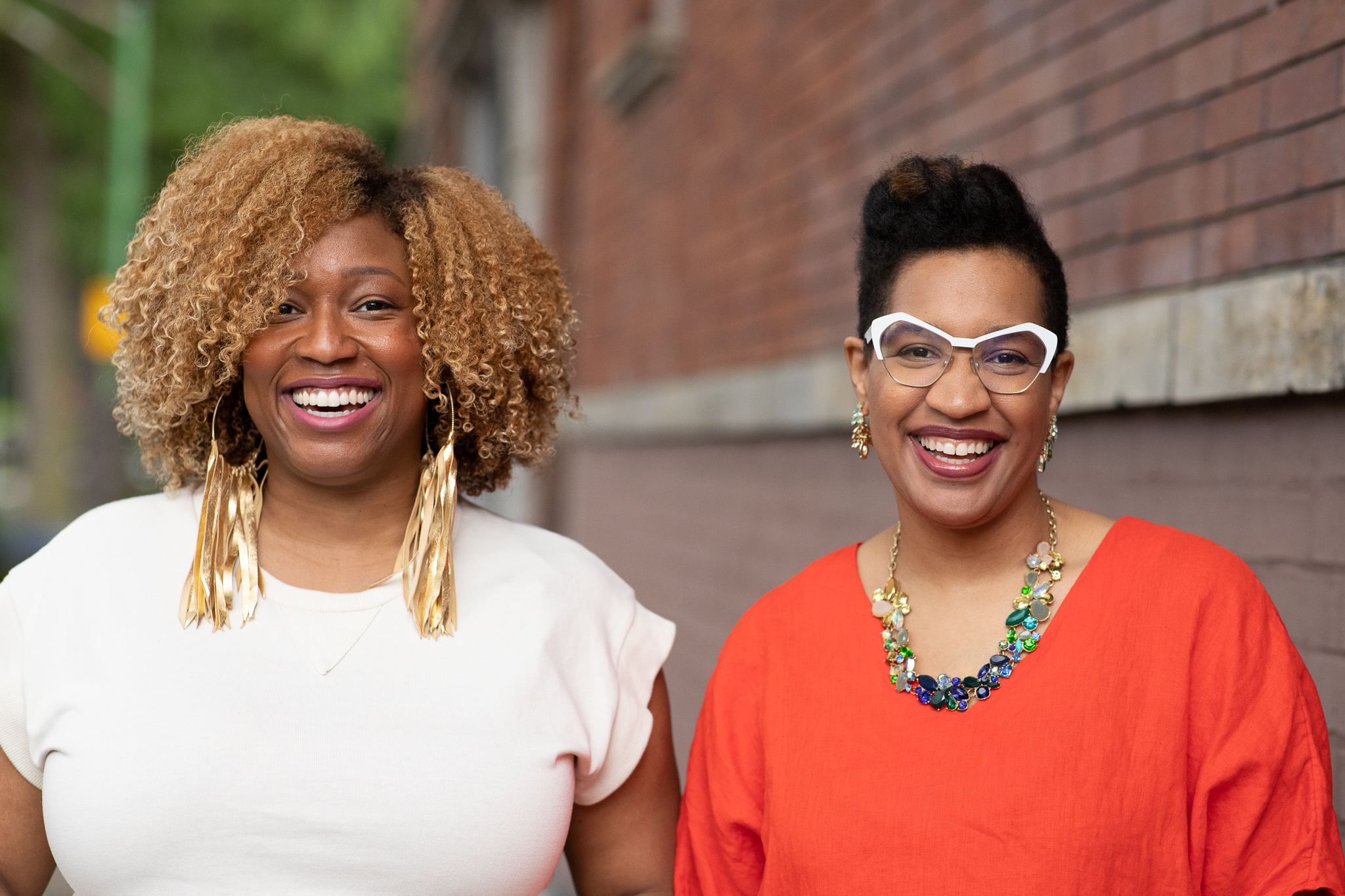 We are Aeleise and Aishia practicing natural hair stylists, moms to tiny humans, upsetters of the Internet, beauty industry disrupters, lovers of fact based hair care, tight curl experts, brand agnostic educators, authors of Wash Your Damn Hair and just your overall snarky girlfriends who really know our ish. Our hair is only picture ready about 60% of the time, but we absolutely adore the curls we get to care for in the salon and online. We're just here to create a joyful, simple, and fabulous experiences with tight curls.



Frequently Asked Questions
When does the course start and finish?
The course opens on August 17th at 10am EST. This course is completely self paced and can be done at anytime. You have 1 calendar year from your date of purchase to access this course.
How long do I have access to the course?
Your access to this course will be for 1 calendar year from purchase.
What is your refund policy?
We would never want you to be unhappy, but due to the digital nature of the course and mastermind access (should you choose that option), there will be no refunds issued. Please take deep consideration and thought before investing into this advanced education to be sure that this is a subject matter that you are ready to incorporate into your business.
Does this course lead to being added into the CIK Alumni Directory?
The Tight Curl Theory self guided option DOES NOT lead to directory listing or certification opportunities. This course was meant to be a technical focused self initiated course of study that you undertake for personal growth. If you are interested in participating in the CIK Alumni Directory and/or Certification processes please choose the Mastermind Membership option.
Will I be able to connect with an instructor if I have questions?
This course option is completely self guided, meaning you will not have access to any of the CIK educational team to troubleshoot, answer questions, or critique your work. This is exactly what we do in the Mastermind Membership. If you feel you need more direct and digitally hands-on guided training please join us over in the Mastermind.